Cumberland Road Elementary School 2nd Grade Classes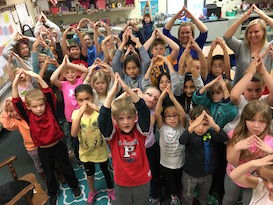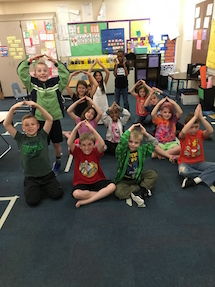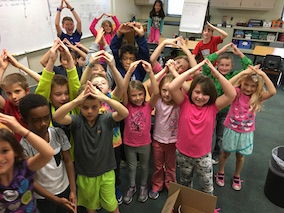 Fun Fun Fun! That is how I would describe my time at Cumberland Elementary School with each and very one of their 2nd grade classes. I was given the privilege to come and talk to all 6 of their 2nd grade classes, 3 classes on May 9th and 3 classes on May 11th. I originally thought that there was no way I would get the projects that we were going to do done in the 2 1/2 hours that I was given each day. I quickly found out that 2nd graders are not only cute and fun but they are the biggest helpers. I was greeted at each class with smiles and hands in the air with questions and kind hearts that really wanted to help; pass out pots, flowers/herbs/birdhouses, paint, paintbrushes...you name and they were ready.
Each day we talked about what Habitat for Humanity of Hamilton County does in their community and how I get to go around the community and meet boys and girls just like them that need homes to live in. They were amazed to know that not only are there adults that need homes but children their age needed homes too. I loved seeing their little faces smile from ear to ear when they found out that each of them would be helping Habitat increase the number of homes built right here in Hamilton County.
If you want to come see your child's artwork, please stop by our ReStore located at:
7998 Centerpoint Drive Indianapolis, IN 46256
Day 1- Flower pot painting and flower/herb potting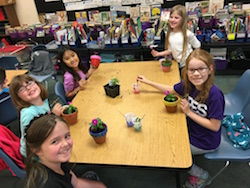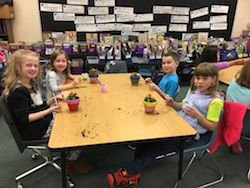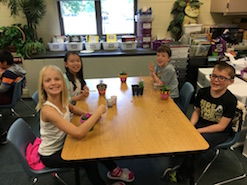 Day 2- Birdhouse painting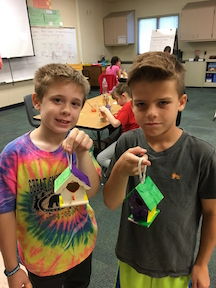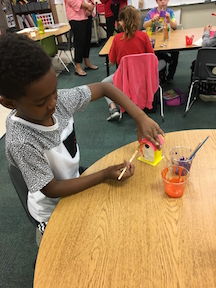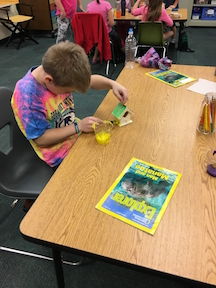 Just want to take a moment and thank a few special people that helped make this day possible:
Mrs. Jane Seib - Director of Curriculum and Service Programs
Mrs. Lisa Lederach - Principal
All of Cumberland Road Elementary School's Fabulous 2nd Grade Teaching Staff
Mrs. Jessica Gann - Custodial Staff