We don't hear enough of the uplifting stories about people in our community. Yet they happen all around us. Through Habitat for Humanity of Hamilton County's home ownership program, local families are proving that faith, hope, and hard work pay off and reminding us all that dreams do come true. If you want to hear an inspirational story, read on.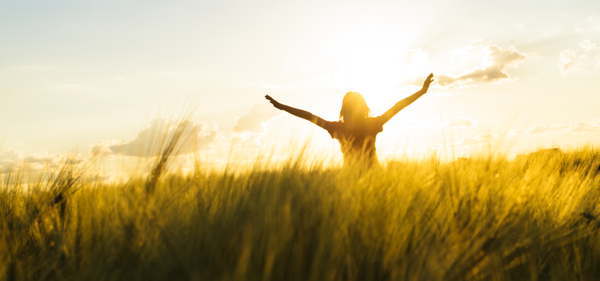 In 2008, Josie was overwhelmed. She and her husband had just moved to Hamilton County. Their marriage was failing and they thought moving to a new area would help get things on back on track. So they and their 3 children became Hamilton County residents.
Unfortunately, things didn't improve as Josie had hoped. In fact, her situation became worse. She and her husband divorced and with no job, Josie was forced to take her children and move in with her sister. Her children struggled to deal with their parent's split and Josie learned her kids were suffering from severe depression – something no parent wants for their child. Josie felt helpless and didn't know where to turn for help. She was in a situation she had never imagined she would be in.
After living with her sister for nine months, Josie was able to find a job and begin to get back on her feet. She and 3 children moved into a two-bedroom apartment. The situation was not ideal, but they had their own place.
Soon after, a family member took Josie to a museum where there was a presentation on Habitat for Humanity. There she heard from other families who were also facing tough times and was inspired by their stories. Families who had applied, been accepted, and completed the Habitat program. They were living their dream of having their own home. She says that night was life-changing for her and her family.
"It was really helpful to learn about the resources available," she said. "It was a hard time. The kids were struggling with the divorce and not having their father around. I'm thankful that God blessed me with the opportunity to learn about Habitat."
Following the presentation, Josie contacted Habitat for Humanity of Hamilton County to ask for help and to see if she qualified. "I had a job at that point, but my kids needed a stable home," she said. Josie completed the interview process and was selected as a partner family. "Completing the volunteer hours was rough," she remembers. "It took the kids and I working together to complete the requirement we needed for our home."
Their hard work paid off. They moved from their two-bedroom apartment into their new, four-bedroom home six years ago. She remembers the kids being excited to each have their own room and their own space. According to Josie, the change in her children was amazing. "After everything they had gone through, the new home gave them something stable in their lives. Peace of mind," she says.
While their situation is vastly improved from when they first moved to Hamilton County, like every family, they have their challenges. But when things seem bleak, Josie remembers that she has something she's always wanted – a place of her own she can call home. When she talks about her kids, the pride in her voice shines through. Josie says because they were able to get a Habitat home, their lives have changed for the better. The kids have a more positive attitude and outlook, are more confident and have hope for the future."When they first moved in to the house, they had no dreams… felt like nothing was possible," she remembers. "Now, they are more confident about the future and are happy."
Her oldest is now succeeding in college. Her middle child is in high school and on track to graduate. And her youngest just finished second grade. "I am so thankful to God and Habitat for giving me this opportunity. It's given me hope!" she says.
Her advice to families considering the program is the same as the popular Nike slogan – Just Do It! "Completing the volunteer hours when you're a single parent and working full time is hard, but worth it," she says. "It's possible to do this!"