Saturday, September 20th saw Habitat for Humanity of Hamilton County's very first Rock the Block event! Rock the Block is a brand new initiative joining Habitat Partner Families and their neighbors together for a one-day beautification project surrounding a recently built Habitat home!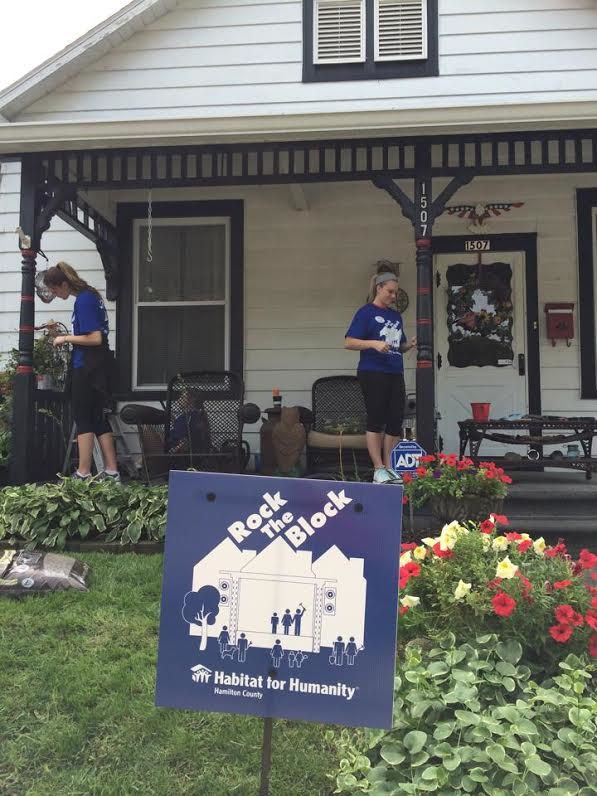 This year, Rock the Block focused on the area between 13th Street and 17th Street along Hannibal Street in Noblesville. Our newest Habitat homeowners, Danita Nunn and her daughter Makayla, closed on their home at 13th and Hannibal earlier this month!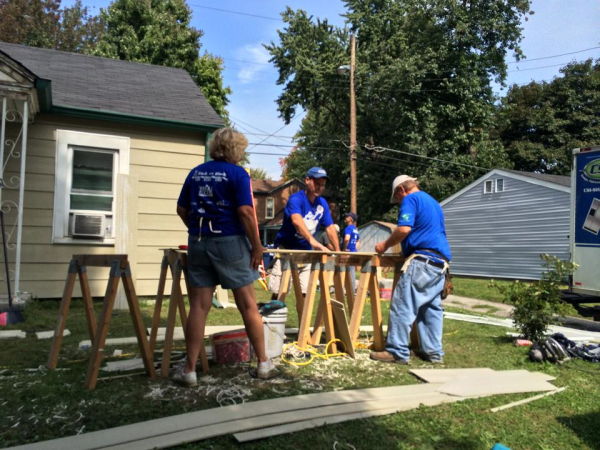 Over 60 volunteers participated in the events on Saturday. They completed projects on nine different houses, everything from painting and landscaping to adding new siding to a home. Volunteers enjoyed breakfast courtesy of Whole Foods Market and lunch from Nacho Mama's Food Truck.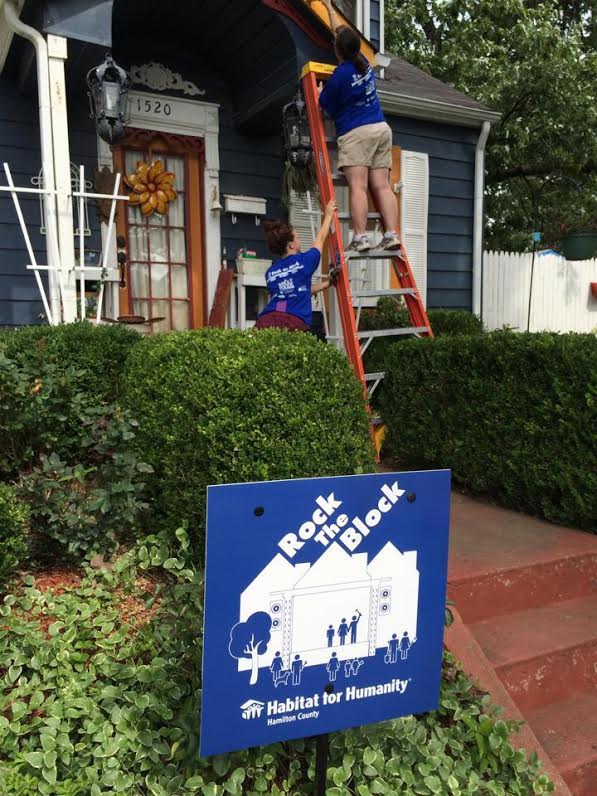 A special thank you to our 7 wonderful Team Captains who worked with groups of volunteers on each home, ensuring a very successful day: Alison Gatz, Matt Lees, Jesseca Lyons, Danita Nunn, Michelle Roehrich, Leighanna Shoemaker, and Suzanne Storz!
Finally, thanks to our sponsors who helped make the event a success: Whole Foods Market, TLC Promotions, Thrivent Financial, Valspar, Izzybug Photography, Nacho Mama's Food Truck, and Eye 4 Group!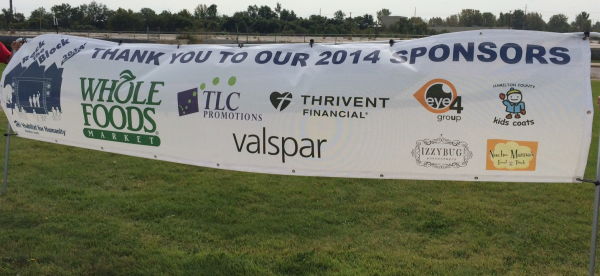 Stay tuned for before and after photos of all nine houses!