It's a struggle that every potential homeowner likely goes through, even if only for a short while. Do I buy a new home, or do I buy an older home?
This question can be particularly tough in places like here in Hamilton County, where there is an incredible stock of brand new construction as well as some amazing historic houses. (In fact, we have one of the oldest brick buildings in the state.)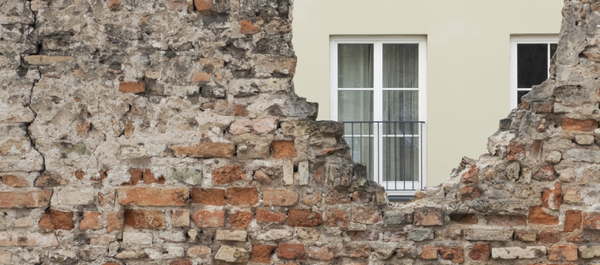 So what's a home buyer to do? Here are the pros and cons of each option.
Old Houses
Ah, the charm of an aging beauty. The cracks in the wood, the craftsmanship of years gone by, the creaks in the floor. There's something magical about a space which has had whole lifetimes within its walls. When you buy an old home, you're buying a library full of stories that you can never truly read. But there are pluses and minuses to these facts:
Pros:
Uniqueness. The older the home, the less likely it was made according to a standard floorplan and the more likely it's filled with fixtures, appliances, and details you won't see elsewhere. This increases the value of the home (because it's rare) and makes it more interesting.
Durability. People often say "they don't build things like they used to." That's partially true; thanks to modern materials science, we don't need to overbuild the strength of beams, columns, and supports like we used to. But moreover, there have always been shoddy construction projects. A house that has lasted for a hundred years or more, however, didn't happen to be one of them.
Location. Older houses are going to be in the places people used to live, which means they are more likely going to be in denser or more desirable areas. You can get an old home in downtown Noblesville, fo example, that's only a few blocks from restaurants, the courthouse, or other services.
Cons:
Uniqueness. Yes, being unique is both an advantage and a disadvantage. If you've got an old stove or an aging furnace, it will be harder to find parts and people to work on it.
Lack of Warranty. Just about any builder will guarantee their work for a period of time after construction. But if there is dry rot, damaged woodwork, termites, foundation problems, leaky pipes, or other issues---you're on the hook for the repairs.
Utilities. Energy efficiency has come a long way just in the last decade, not to mention the last century. Old homes are drafty. They are expensive to heat and cool. They don't have the mechanicals of the modern era. You're likely to pay more, month over month, just to live there.
New Houses
The sleek lines. Granite countertops, shiny appliances, advanced technology. The house of the future is filled with gizmos and gadgets. It's ready for straight-from-the-catalog living. But is new always better?
Pros:
Standardization. If you buy a home from a builder, they've probably put that model on dozens or hundreds of lots. They know how to do it cheaply and effectively. They know how to solve problems if they pop up. Standards save you money and give you piece of mind.
Features and customization. A new house---especially one that you are buying before it's fully built---can have all kinds of technology. Centralized vacuum cleaners, room-by-room climate control, built-in speakers, laundry chutes, heated floors, and so on. You can get whatever your want.
Cons:
Styles Change. You can't just compare brand new homes to old beauties from your great-grandparents' generation. Homes that are "older" but feature shag carpet, lime green appliances, bulbous corners, and other wacky design fads seem dated, not classic. If buy a brand new home, you run the risk that in a decade or two it will look as hilarious as your yearbook photos.
Location. Almost all new homes are built in subdivisions that are miles from anything to do. That's partially because land is cheap, but also because old properties may be subject to local preservation requirements. You're less likely to be able to live across from a corner grocer if you buy a new home.
Go Your Own Way
Whether you buy new or old for your next Hamilton County house, when you move in you'll make it a home. And when it's time to add on, repair, or make a change, consider a trip to the Habitat for Humanity Re-Store. We promise you'll see fixtures and materials (old and new) that you never expected.
Happy house hunting!