For some of us, decorating our home can be a challenge. We've all seen pictures of homes that look amazing - ones where a decorator has artfully placed unique pieces in just the right places.
Adding those little accents can make all the difference, but where do you start if you have no artistic ability? Sprucing up your home can seem like an overwhelming and daunting task. But it doesn't have to be. A new colorful rug, unique lamp, or wall art could be just what you're looking for.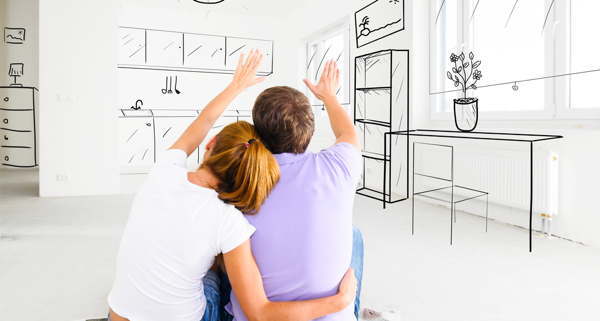 If you are artistically challenged but feel like your home just needs "something", here are a few simple tips to help you get started.
Original artwork can provide a great focal point for a room - and you don't have to shop at a high-end gallery to find great work. Local artists do impressive work that can make a statement in your home.
There are a number of local art fairs during the summer that can provide quality pieces without breaking the bank. When considering which pieces to purchase, make sure that the painting matches your personality. After that, ensure also that the selected art piece suits well with the space, color, and décor theme of the room. Good art can enhance the look any room.
Lighting is a great way to liven up a room. Unique lamps and lampshades have the power to infuse vibrancy into your home. There are a number of creative options available today. Check out some of the eclectic chandeliers at Houzz.com. There is literally something for every style and taste.
Stained glass is another way to bring beauty to your home. It can give homes an original, antique look that creates a sense of artistry and reverence to the atmosphere.
Choosing a distinctive rug can add an artistic touch to your home. Rugs are great home accents that can be used in most every room. Different styles of rugs can refresh your thoughts. There are many styles of rugs available on the market - contemporary, classical, transitional, shag, novelty, braided, and much more. Rugs not only embellish your home but also reflect your character and origin based upon the style and color you have chosen.
If you are more conventional then choose traditional rugs for a classical look. There are a number of websites where you can find rugs of all styles and in all price ranges.
Finally, don't forget the value of paint. Painting one or two walls in complementary color can completely change the look of a room. If you are not skilled at choosing paint colors or don't know what colors look great together, you're in luck. Most paint stores will help you with this. A word of advice – use the paint chips that can be found at most stores. These cards will show you what colors work well together.
The box stores also offer small paint sample that you can take home to try on your walls before investing in gallons of paint. These are a great way to try out a new color.
Whatever your style, whatever your taste, artistic ability is not required to enhance the beauty of your home. Adding a unique piece here and there that reflects your personality can change the look and feel of your room. And can be a lot of fun! Happy decorating!