You have probably heard the phrase "œthere is no such thing as a free lunch." When I first became involved with Habitat, I thought homeowners simply applied for a home and if they met the qualifications, they received a new house for free. I quickly learned that is not the case. There is a "Sweat Equity" requirement that is no small task.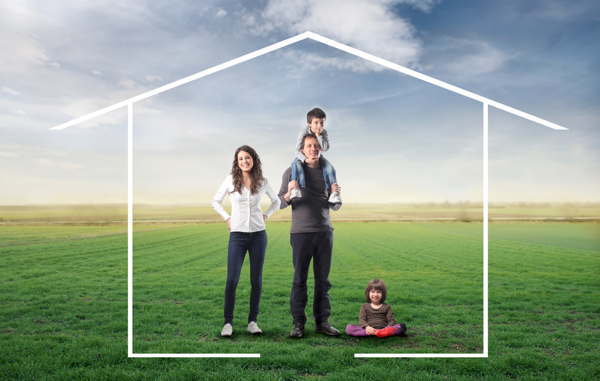 According to Natalie Proudfoot who works for Habitat for Humanity of Hamilton County, "Sweat Equity" is Habitat's version of a down payment. HFHHC requires that each adult in the home over the age of 18 fulfill 50 hours of homeowner education and serve 250 volunteer hours. These volunteer hours can be met through the building of their own home or other partner family's homes, as well as volunteering in the community.
The primary goal of homeowner education is to provide families with the skills necessary to become successful homeowners. Some classes are attended in a group setting and others are attended individually. Additionally, each family is required to attend Dave Ramsey's Financial Peace, which is offered at no cost to Habitat partner families, at local churches. Families are expected to complete this 9-week course as soon as possible.
There are a number of other classes that partner families are required to take. These classes educate the families on a wide variety of topics to empower new homeowners to make a successful transition into their new home.
Once the home is ready, there are several sessions designed to orient a family to their new house. Homeowners have a walk-through, where they are guided through the interior and exterior space of their new home, learning the features, maintenance requirements, and warranty restrictions. There is also time spent reviewing the specifics of their mortgage documents in order to fully understand their closing documents, 1st and 2nd mortgage and escrow amounts.
Partner families also attend a budgeting workshop which leads them through the process of understanding the importance of a monthly budget, the resources needed to create a budget, and how to craft an initial monthly budget. This class is followed-up with a year-long budgeting mentorship. The mentor will follow-up monthly through at least the first six months of homeownership.
Prospective homeowners also learn about the upkeep of their new home. Information about lawn care and landscaping is covered as well as basic home maintenance. Additionally, classes are conducted on community resources that are available to homeowners. Habitat makes every effort to educate prospective homeowners on the key areas of owning a home to ensure partner families make a successful transition to their new homes.
A Habitat home is not a "free home" or a gift. Partner families work hard to learn about owning a home and managing a budget. In addition, to the classes described above, hundreds of volunteer hours are required. The 500 hours of Sweat Equity are designed to teach prospective homeowners the basics on maintaining their own home so they can enjoy it for years to come. It is hard work, but well worth it in the end!